I made this cool holographic effect for when you select a planet today: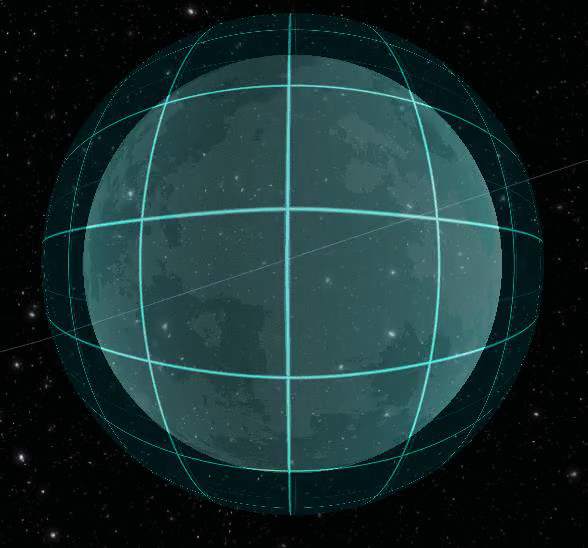 The GIF doesn't really do it justice unfortunately. Looks a lot better in practice.
Also did a lot of work on cleaning up/refactoring the generation and rendering code and making it more generic. I've built up something of a mini-library of code for this stuff at this point.
Adam wrote:
Not sure about performance on older cards if you're doing all of the procgen per pixel (though this could certainly be sorted out with quality settings later), but being able to zoom in and still get high-quality rendering is definitely cool.

I don't expect performance to be a problem down the road (in development is another story). At the moment I am just regenerating everything every single frame, in the interest rapid development. However in the final version that won't be the case. I'll be generating all of the planets procedural data once and outputting it to textures/images to be saved, and then simply doing texture look-ups and coordinate warping in the render pipeline. That will make a massive difference, right now the GPU is doing a lot of processing every frame (though I'm still managing 250+ fps with ease). I'm actually quite amazed it runs this fast, even if I do something like 20 iterations of fractional noise per pixel per frame.
Quality settings are definitely another option as well. But basically I intend to remove the majority of the real-time processing load on the GPU outside of special effects in the future and instead have it as a pre-processing sort of thing. Then those special effects (like the image above) can be optional.
P.S. Does anyone have any recommendations for GIF capture software? What I use now is fast to use, you just use a key command and select a box and it captures and uploads a few seconds automatically. I like that a lot. But it's low framerate and not the greatest quality.